How DonorsTrust Can Help You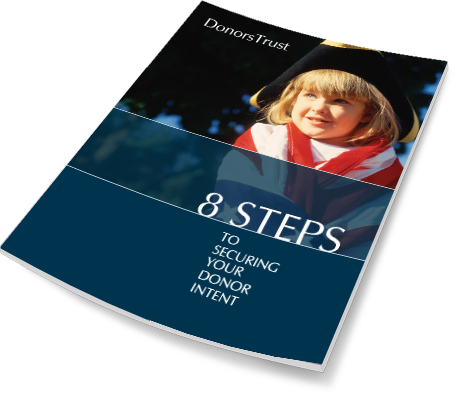 Take Action Now ToProtect Your Donor Intent.
Is your donor intent secure?  You've likely considered many other elements of estate planning, but have you carefully considered how your charitable giving will be handled after you are gone?  Download the eight steps you can start on today to securing your intent and ensuring you leave a legacy of liberty.