DonorsTrust is a community of donors devoted to creating a better future.
Our donors use their donor-advised funds to support charities that protect our Nation's constitutional liberties and strengthen civil society through private institutions rather than with government programs.
How Can DonorsTrust Help You?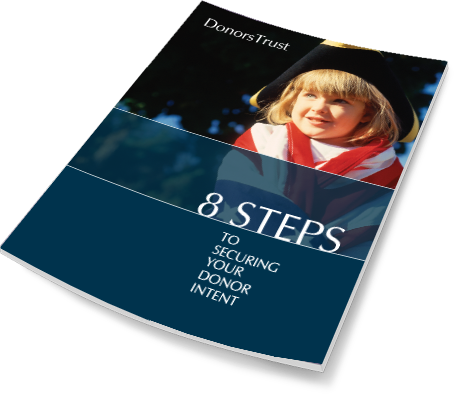 Take Action Now ToProtect Your Donor Intent.
Is your donor intent secure?  You've likely considered many other elements of estate planning, but have you carefully considered how your charitable giving will be handled after you are gone?  Download the eight steps you can start on today to secure your intent and ensure your legacy.