When we ask our clients why they chose DonorsTrust, their voices echo what one client told us:
If all donor-advised funds offer essentially the same services, why wouldn't I go with the one that shares my principles?
For 15 years, DonorsTrust has been the sole donor-advised fund dedicated to safeguarding the charitable intentions of donors who are committed to promoting a free society through the ideals of limited government, personal responsibility, and free enterprise. We differentiate ourselves from other community foundations and donor-advised funds by providing a safe, efficient, and principled philanthropic vehicle.
A Giving Philosophy That Matches Your Own
Over the past 15 years, DonorsTrust clients have recommended more than $700 million in gifts to advance the principles of liberty. About 80% of grants from DonorsTrust go to public policy groups with a focus on advancing liberty. You can get a sense of the variety organizations our clients support here. These groups do the hard work of advancing freedom through research, litigation, coalition building, messaging, and talking to people about the value of liberty.
Our clients appreciate that we know the groups working to advance the principles they share. We won't allow grants to go to organizations that actively work to expand the size and scope of government, nor do we permit grants to organizations that accept significant portions of their funds from government sources.
"DonorsTrust has played a very important role

in insuring that donors who want to support organizations that promote free markets, individual rights, and limited government have their intentions fulfilled."
John Allison


former president, Cato Institute
Give with Peace of Mind
Those guidelines give peace of mind to our clients. One newer client explained his appreciation for DonorsTrust this way:
We benefit from learning if an organization we support strays or perhaps was never the best to consider in the first place. Your discipline and rigor based on an unbiased/independent perspective reinforces our conviction to give to certain organizations and may even at times give us the "explanation" we needed when someone asks why we do not (or no longer) support a certain organization.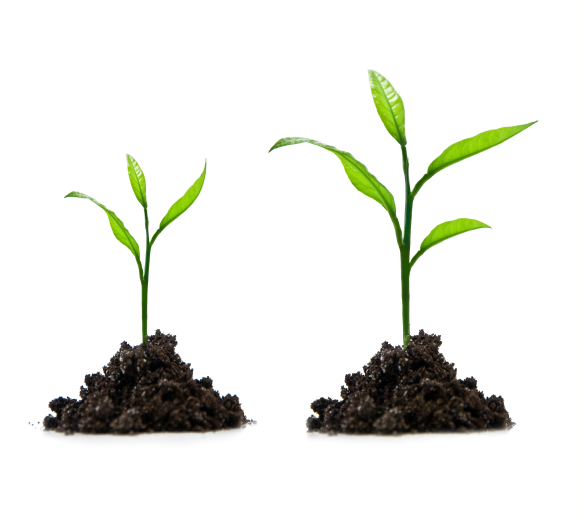 Donor-Advised Funds
DonorsTrust is able to assist like-minded donors by offering one of the most popular and flexible charitable vehicles—donor-advised accounts—to help accomplish their charitable goals. Donor-advised accounts offer superior tax treatment, flexibility, and privacy while avoiding the costs and paperwork of private foundations.
Liberty-minded clients find DonorsTrust helps them in many ways:
Reduced administrative burden – far easier than managing a private foundation or keeping up with many receipts from checkbook giving
An additional layer of privacy in giving
The ability to give in a more tax-advantaged way
Assurance that their donor intent will be protected after they can no longer manage their giving
A partner who understands and shares their commitment to preserving liberty into the future
Any organization offering donor-advised funds can help with those first three points. Only DonorsTrust holds donor intent and advancing liberty at its core.
"Most people give to promote their values.

DonorsTrust understands this and is an effective force for liberty.

By educating people about philanthropic options, DonorsTrust has a 15-year track record of helping people promote liberty."
John von Kannon


Heritage Foundation
Preserve Your Principles
If DonorsTrust's commitment to liberty matches your own, use the form below to let us know. We will contact you to learn how we can help you build your legacy of liberty. To start a conversation about how DonorsTrust can help you safeguard your charitable intent and simplify your giving, share your name and email address with us below.